This article is about the new Change Log feature in PlantExpressTools and PlantDataManager.
With the Change Log function all changes in the properties of the P&ID symbols and lines are written into the Change Log database.
To activate you set "Store changed values only" under "Storing". Those settings can be found in PlantProjectSetup of PlantExpressTools.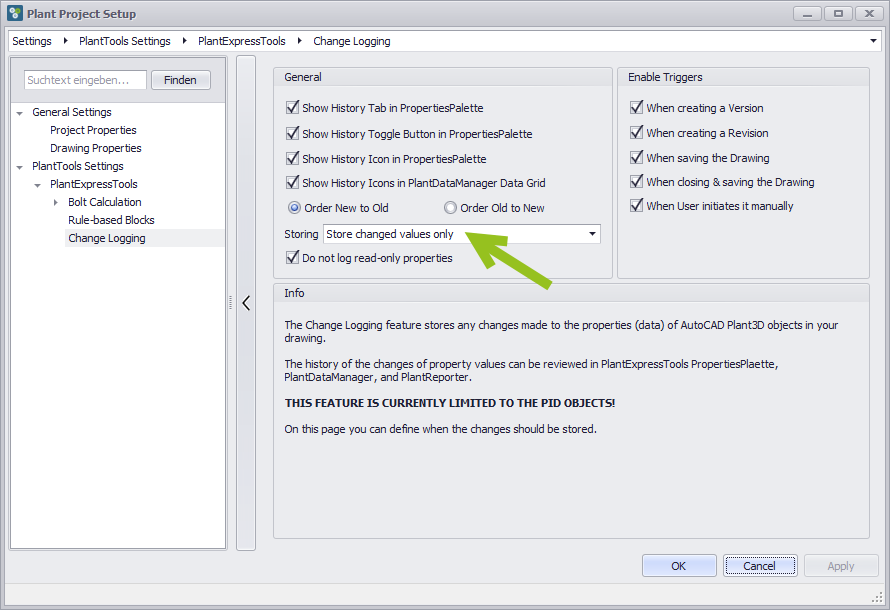 The function shows you the change history in the Properties Palette of PlantExpressTools. If you click on a history symbol a dialog pops out with the complete history of this property.
In PlantDataManager you can see these symbols also in the grid. Here the dialog pops out as well.
See a detailed overview of the possibilities and workflows in the following video.